Blog
Saluting Women Behind The Scenes in The Jam Scene
March 9, 2021 - By Alec Tatro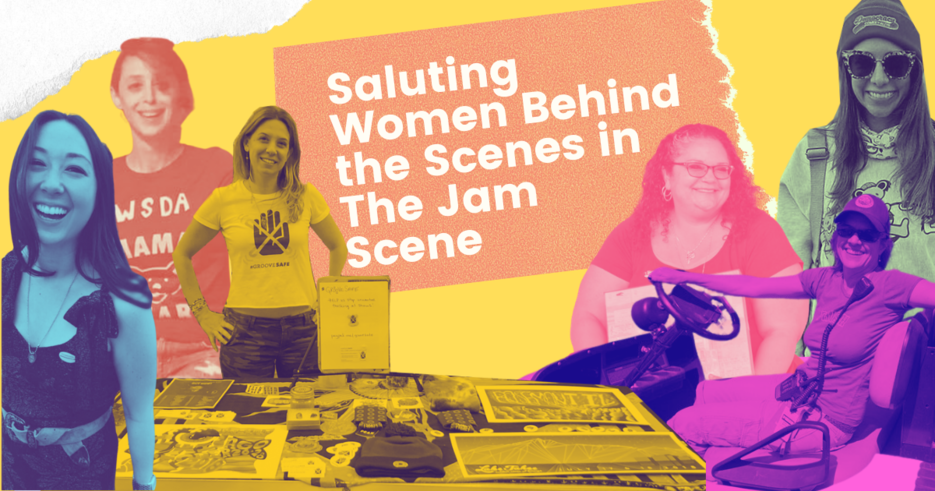 "Do you want to talk to the man-in-charge, or to the woman who knows what's going on?" famously read the sign that hung outside of the Grateful Dead's office. According to Dennis McNally, author of the 2002 Grateful Dead bio "Long Strange Trip: The Inside History of the Grateful Dead", "They basically only trusted women with their office and their money, from 1970 on". The band's office, according to Dead historians, was "primarily the domain of strong, unpretentious women, represented heavily in accounting, fan relations, licensing and publishing and other roles."
An ugly reality of the music industry is that it has always been male-dominated, and the jam-scene is no exception. But the truth is that without the women in our industry (either on stage or behind the scenes), the planning & execution of festivals and shows that give our lives meaning would be impossible. We wanted to take this opportunity to commemorate and give a shout-out to the badass women that are involved in the many industries and sectors that support live music and make our world a better place.
To kick things off, we thought it would be fitting to feature a few women who are involved in the greater music industry, including non-profits, media groups, and more. So let's get down to business!
Beth Montuori Rowles of The Waterwheel Foundation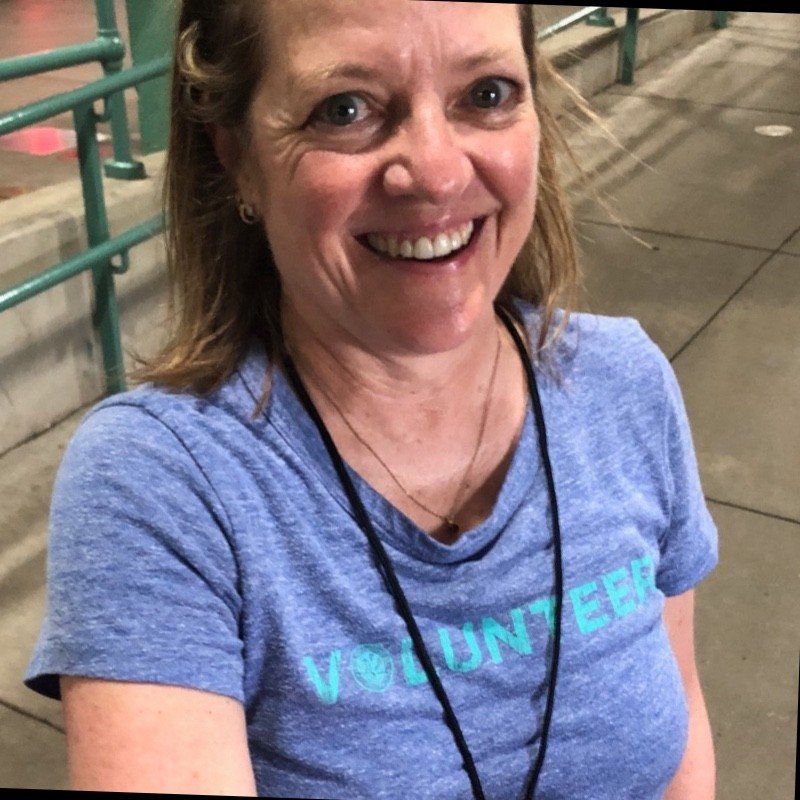 This list couldn't possibly miss our neighbor in Vermont Beth Montuori Rowles of the Phish non-profit The WaterWheel Foundation. The foundation chooses non-profits to donate to with a focus on environmental causes (with a focus on clean water) social services, food banks and urban gardening. Since its creation in 1997, the foundation has donated over $3 million to non-profits in Vermont, over $1 million throughout the rest of the country as well as an additional $1.2 million in response to the devastation left by Tropical Storm Irene. Beth has been employed by the band since 1995 (making her one of the longest-running employees of Phish Inc.). She is the front-facing force behind any organizations looking to partner with the band, general manager for Jemp Records & Who is She? Music (responsible for Phish's physical releases). Basically, if it's Phish- more likely than not, Beth has a hand in it. She's also on The Vermont Advisory Board of the Conservation Law Foundation, the Chair of the Board of Trustees of the Lake Champlain Land Trust, and the President of the Board of Burlington City Arts. What a resume! Visit https://phish.com/waterwheel/ for more info on the foundation & how to donate!


Deborah Solomon
of Wall Street Dead aHead Networking Events
Another star worth mentioning is a die-hard Deadhead who knows how to keep the lovelight shining while connecting the world of music lovers - Deborah Solomon. (pictured to the right of Jerry Garcia's daughter, Trixie Garcia at a WSDaH event!) Deborah is the owner and founder of Wall Street Dead aHead Networking Events , a multi-faceted global networking community that brings together Deadheads from all aspects of Wall Street, to build business relationships and friendships who share a common interest the Grateful Dead. She holds networking events to bring heads into the same space to discuss, gather, and "furthur" their professional careers under the banner of love for live music. Deborah is also on the Advisory Board of the Rex Foundation and Board Member of Eigs of the World Foundation, Inc. The music scene has an incredible way of bringing people together, and no one does that better than Deborah. If you're a fellow head that wants to network with other professional heads, contact Deborah and visit the Wall Street Dead aHead Networking Events site to learn more and be a part of the Family at www.Wallstreetdeadahead.com
Sara Shah of Live For Live Music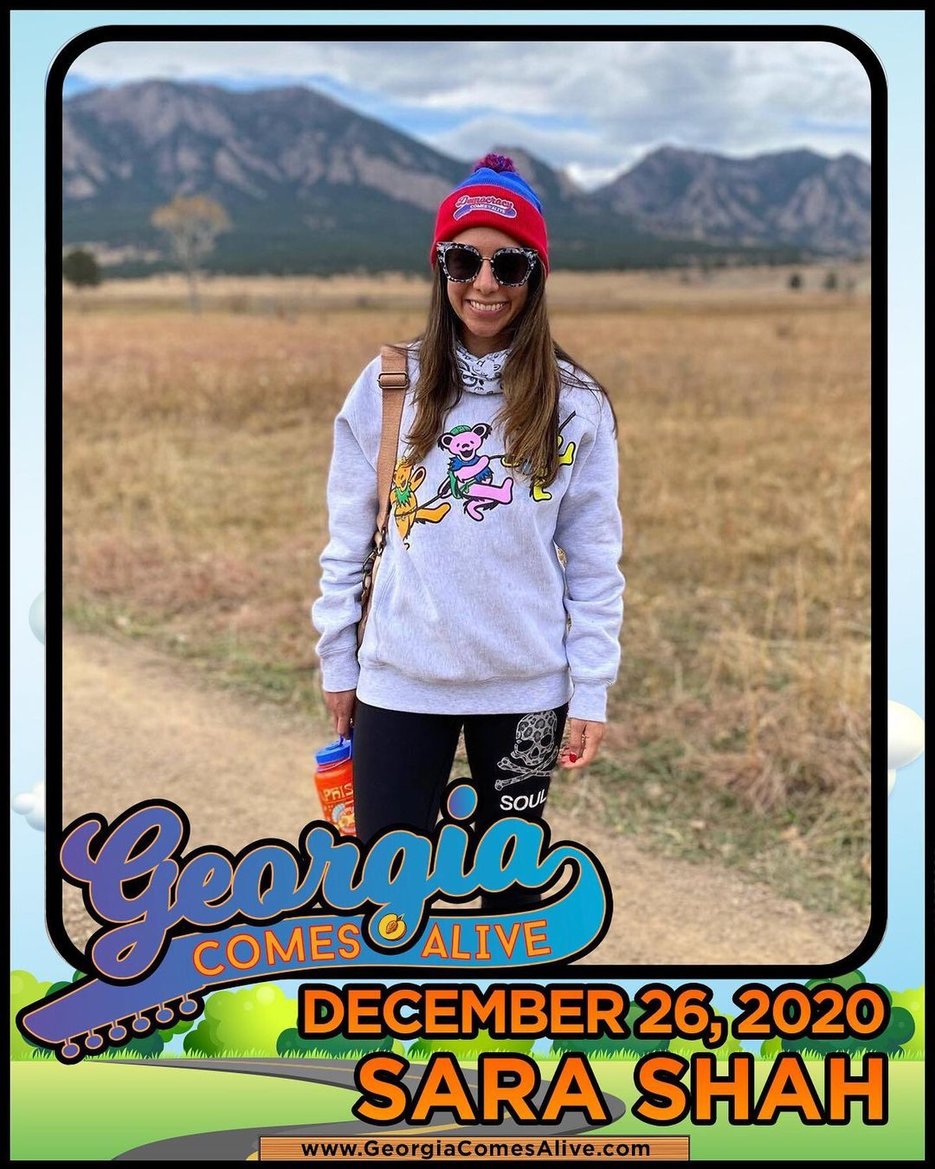 Next on our list is Sara Shah, the Marketing Director of Live for Live Music. She's a jack of all trades and a fantastic writer who has spearheaded promotional campaigns for many companies such as Live Nation, AEG Live, Madison House, C3 Presents and much more. As a manager at C3, she gets to work with acts such as The Revivalists, Dopapod, The Ghost of Paul Revere, Flamingosis, and Opiuo. On top of this, Sara promotes many rocking acts like Lettuce, Umphrey's McGee, New Mastersounds, and The Motet, and many fans would be familiar with her and her unique voice, as she's the face of Live for Live Music's social media presence, and in charge of marketing popular festivals we all know and love, such as Brooklyn Comes Alive, NOLA Crawfish Festival, Quarantine Comes Alive, and the rest of the virtual Comes Alive series. The sweeping success of the Comes Alive series raised a whopping half a million dollars through the pandemic for different organizations ranging from COVID relief to social justice causes, to voter participation! Well, we tip our hat to YOU, Sara, keep rockin' and doing good work!
Hilary Gleason & Hallie Lincoln of Backline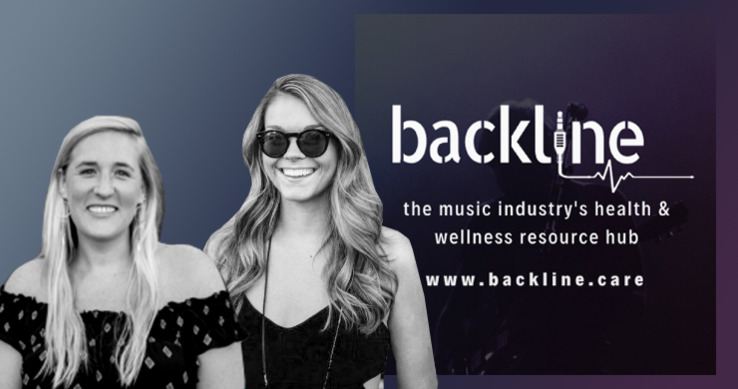 Non-profit groups in the music scene hold great importance to the industry, as they highlight important social issues, raise money for righteous causes, and provide voices for underrepresented groups. Among these prophets of nonprofits are Hilary Gleason (right) and Hallie Lincoln (left) with Backline, an organization that is dedicated to connecting music industry professionals and their families with free, trusted networks of mental health and wellness providers. They are on the frontlines of a real pandemic of its own, as nearly half of the music industry doesn't have access to health insurance, and more than half make less than the average national wage. They highlight a very real problem that plagues artists and crews that we love dearly, and with their dedicated team and vast partnerships, they provide valuable resources to people whose art is important to our own mental health. Thank you so much for all you do! You can learn more and support Backline via donation by visiting their website at www.backline.care


Mollie Farrell of
HeadCount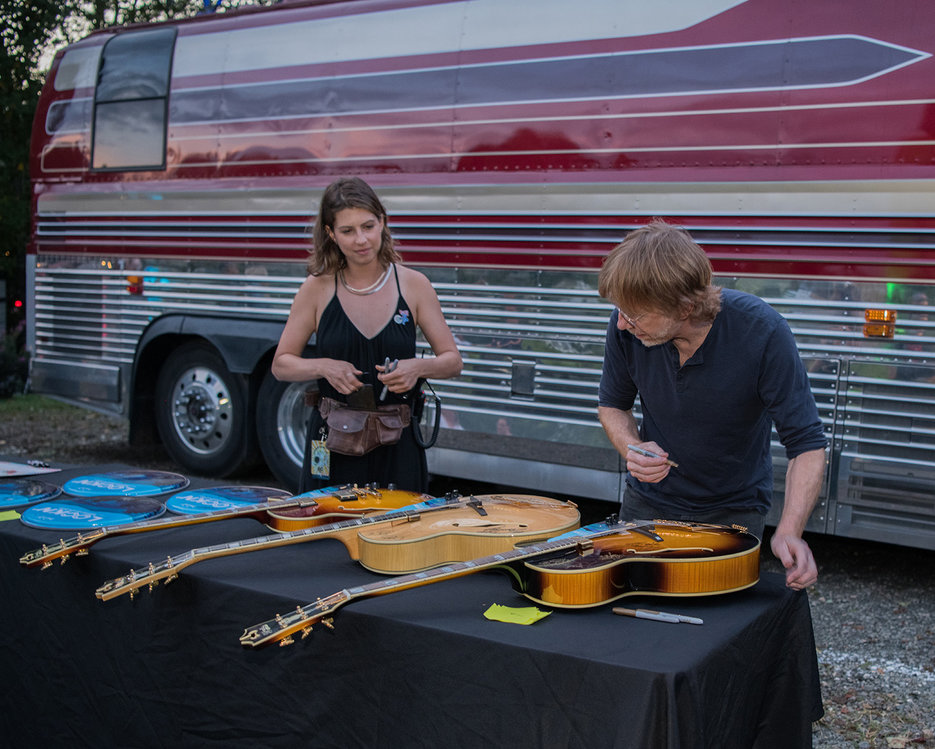 On the topic of organizations that make a difference, we couldn't leave out the lovely people at HeadCount.org, and among them, Mollie Farrell. HeadCount is a non-partisan organization that uses the power of music to register voters and promote participation in democracy. HeadCount registers people to vote while traveling to over 1,000 live events every year, and since 2004, has registered over 1,000,000 people to participate in elections. With a team of over 40,000 volunteers, HeadCount is a grass-roots force of incredible good and works with countless groups and initiatives to make beneficial changes and let people's voices be heard. Mollie Farrell works as the Director of Artist Relations at HeadCount, and has masterminded numerous record-breaking campaigns, and uses her infectious social skills and hunger for change to reach artists and young fans from far and wide to inspire civic engagement and positive social action. You can learn more about headcount and sign up to volunteer by visiting: www.headCount.org



Ashley Driscoll of
GrooveSafe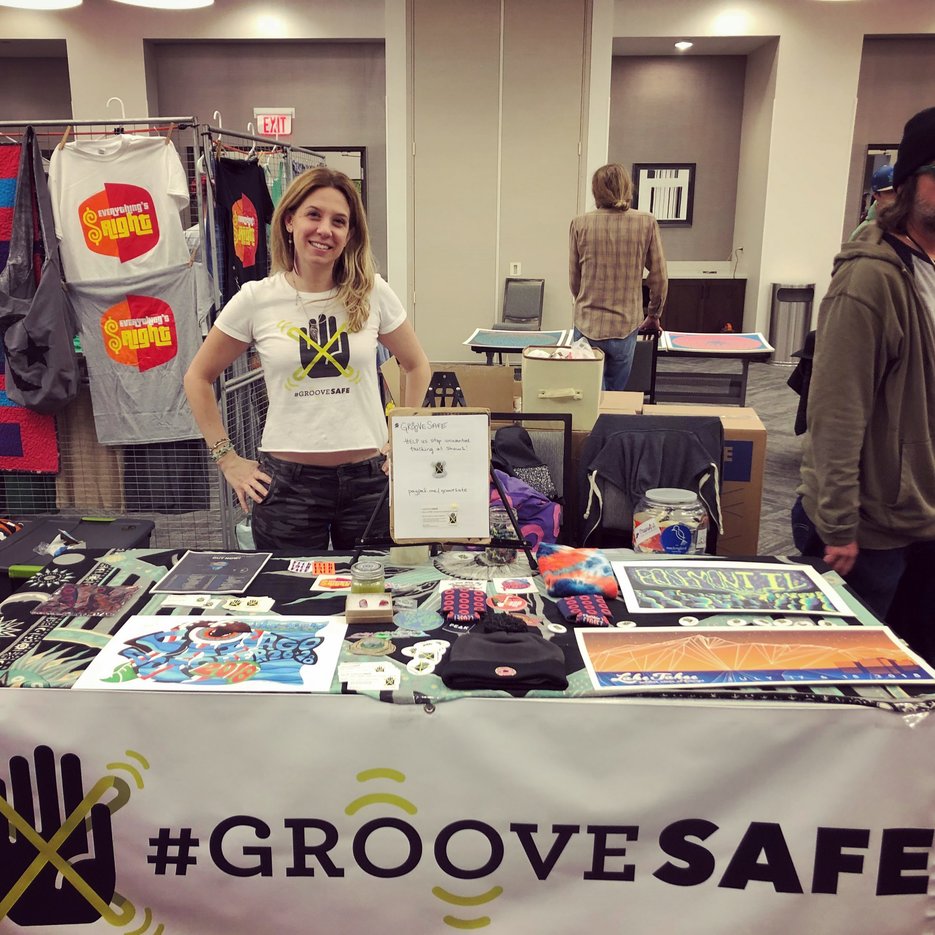 Among these all-stars of altruism is Ashley Driscoll with GrooveSafe, a non-profit, educational organization to stop unwanted touching at live music shows. This movement brings awareness to sexual assault and teaches that a change in behavior starts with a recognition of the problem. GrooveSafe strives to rebuild a concert-going culture with an emphasis on consent. Their goals include creating safer dance spaces, educating fans on appropriate interactions, and currently emphasize respect for personal boundaries post-pandemic. You may have seen them at countless events, festivals, and band merchandise tables. Their sheer presence helps educate patrons and fans that consent is mandatory. Their growing support reflects the success and progress of their mission to make the music scene a safer place for everyone. Thank you Ashley for working hard, looking out for others, and striving to make the scene an inclusive space for all. You can learn more about GrooveSafe and support their cause by visiting: www.GrooveSafe.com


Jen Bernstein of
High Times Magazine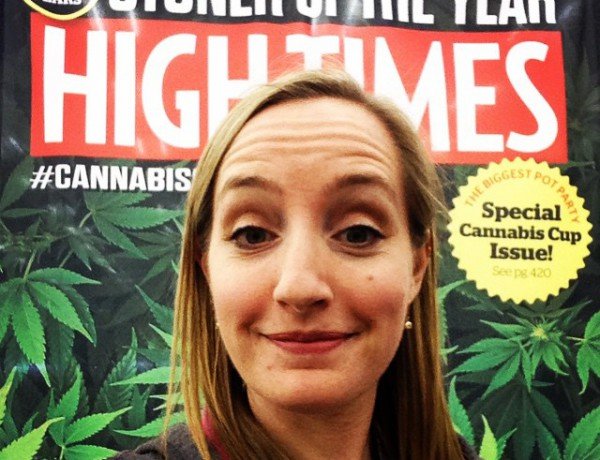 All these stars burn bright, but a serious "burner" worth mentioning is the Duchess of Dank herself, Jen Bernstein- a writer and editor for High Times magazine, and cannabis thought leader and activist. Her impressive work with High Times has provided people with ceaseless laughter, education, and information promoting the benefits of the legalization of cannabis and commentary on pop-culture involved with it. Her work commonly references the music scene as well, so we only thought it was fitting to include her in this list. Jen - for all of your help in the promotion, propagation, and perseverance of cannabis culture, we salute you, and thank you for making the world a better (and higher) place!
Stefanie May of
The Capitol Theatre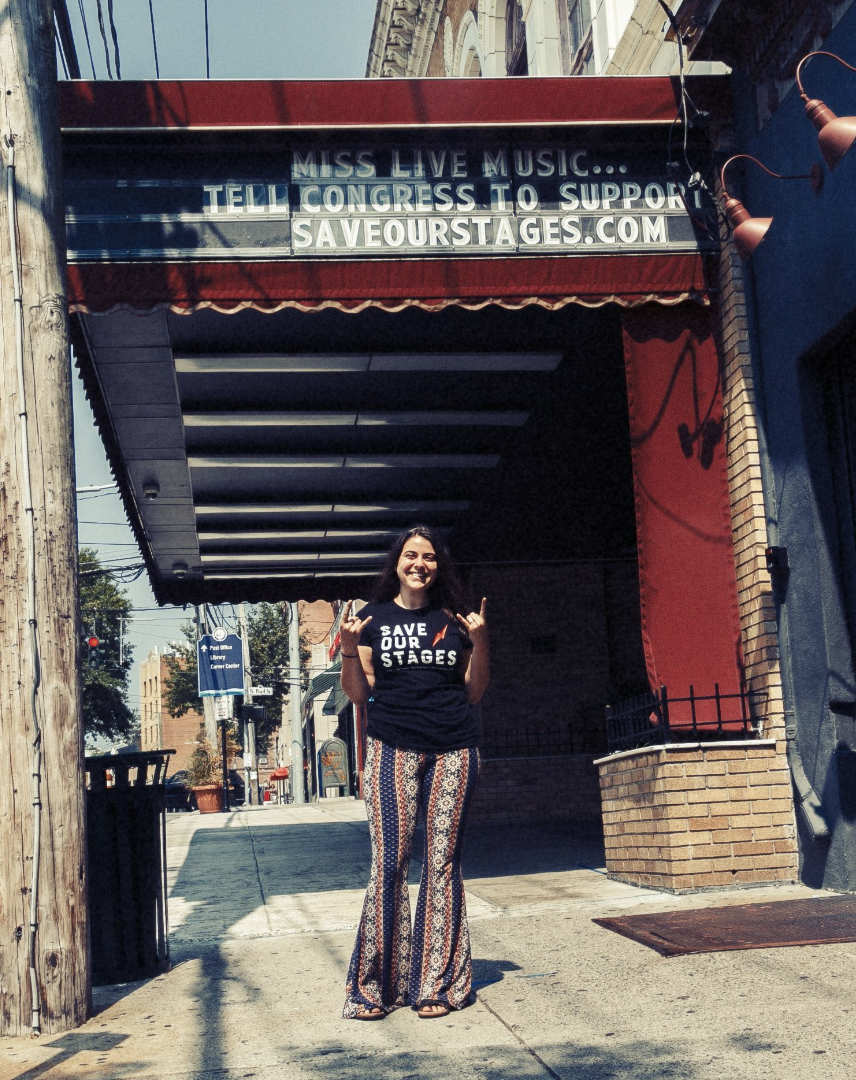 Next on our list has been a driving force in the marketing success of the beloved Capitol Theatre in Port Chester, New York. In conjunction with being part of the team that launched the live streaming platform FANS.live, and volunteering for the social media team that advocated for the National Independent Venue Association, Stefanie May used her creative drive and love for the music scene to support a grassroots push for Congress to pass the Save Our Stages Act, resulting in a $15 billion stimulus toward saving independent movie theaters and live music venues. Needless to say, she and her team are to thank, for not only entertaining the many stuck at home during the pandemic but also for rallying the masses to advocate for the music venues that have been hit so hard during the shutdown. Thank you for all that you do, and we can't wait to be back at the Cap!
Liz Baqir of Sweetwater Music Hall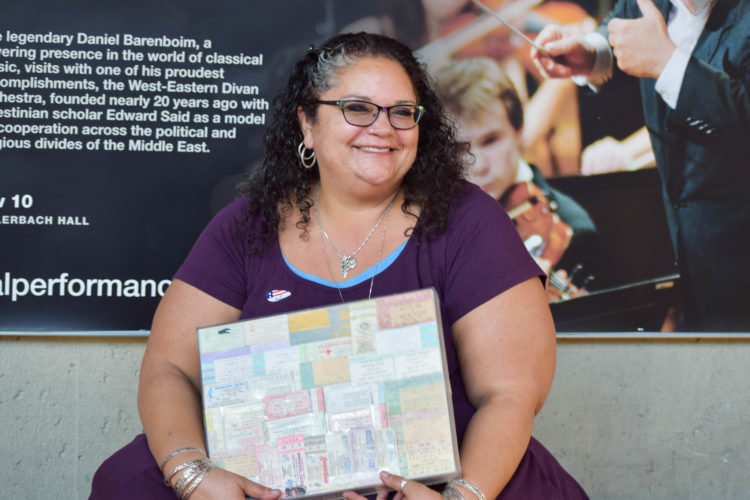 Liz Baqir knows tickets. She's the current box office manager at Sweetwater Music Hall in Mill Valley CA, The Greek Theatre at UC Berkley, and used to work for Grateful Dead Ticket Sales, too. (You can see Liz featured in the Fare Thee Well videos where they talk about the Grateful Dead's mail-order ticketing service, GDTS which was the mail-in service for deadheads that operated from February 1983 until March of 1996.) What brought her to this long career in live music ticketing started with a never-ending quest for tickets to see the Grateful Dead. Liz saw the Dead over 100 times since 1986, and still has her first ticket stub. For her position as manager of the box office at non-profit music venue Sweetwater Music Hall, her focus has been rescheduling, refunding, communication and customer service since the shut down. (Something we're all too familiar with after Cancelstock!) Plus, working with the venue on organizing live streams from the venue, with minimal staff and no audience present. Sweetwater Music Hall focuses on preserving, celebrating and educating the community about a variety of musical forms reflecting the cultural and ethnic diversity of the San Francisco Bay Area. Visit their website for more information on upcoming events and ways to get involved. https://sweetwatermusichall.org/
Rachel Baron of
Relix/Dayglo Ventures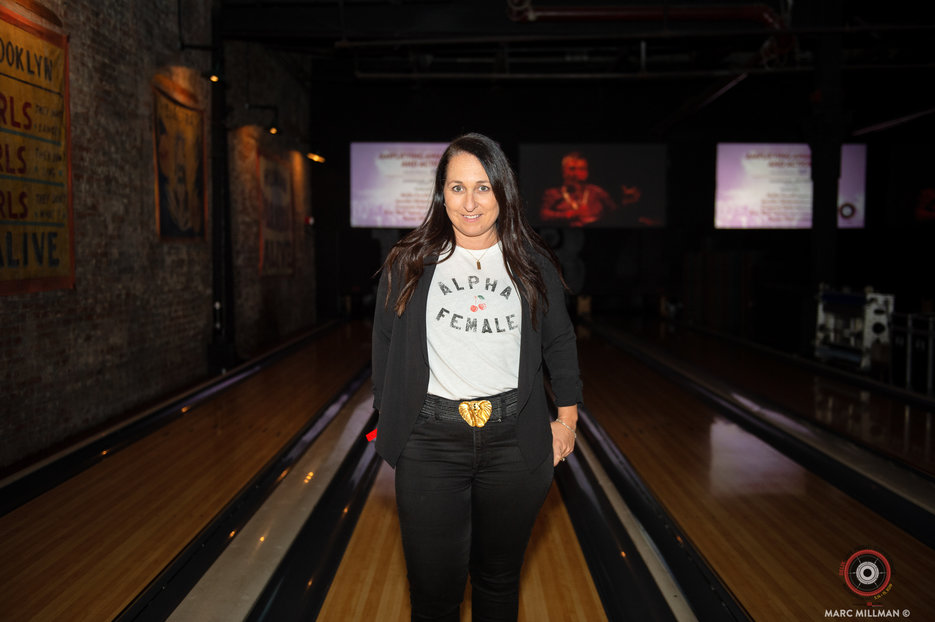 Another rockin' woman behind the scenes worth mentioning is Rachel Baron. Rachel his currently Senior VP for Relix Media, and was instrumental in the 2009 launch with Peter Shapiro. She also works as CPO for Dayglo Ventures, parent company to some of our favorite venues & festivals Brooklyn Bowl (New York, Las Vegas, Nashville), The Capitol Theatre, Lockn' Music Festival, and Hear & There (just to name a few!). Her skill and influence bring light to all facets of the jam scene, and her contributions toward furthering the music scene's focus on activism give us the assurance that the music scene can be a force for good. Between all of Rachel's work with Relix & Dayglo, we've seen some really, really amazing live music!
Taylor Esche of
Management/JEDMedia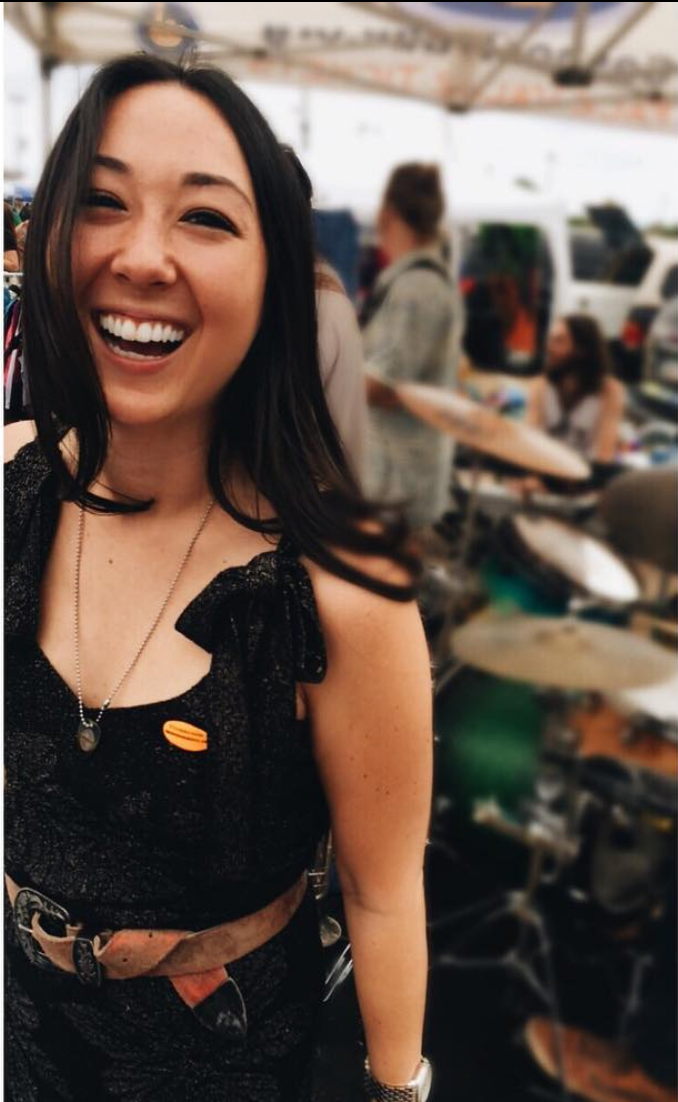 Next up is a beloved graduate of the CashorTrade team, Taylor Esche. Taylor has worked with us as a publicist and on our marketing team and has a serious knack for creating engaging content. Like many of the women in this list, her talents are diverse, from publishing work for the likes of Forbes, The Boston Globe, the Today Show, Relix and more, to working in music management, to being a founder of her own PR company, there's hardly anything she can't do. On top of her multi-faceted skillset, Taylor also runs a team as a site manager for the Nashville chapter of The Rock and Roll Playhouse, a weekly concert series that provides kids and parents a place to inspire creativity through music across the country at venues we know and love such as Brooklyn Bowl, Garcia's, the Boulder Theater, Ardmore Music Hall and more. During the height of the pandemic, the Rock and Roll Playhouse shifted gears and provided families across the country a virtual music experience to keep their spirits high. Their tactic was nothing short of amazing, as they gathered sponsors to help hire musicians to be able to perform for their usual family audience for free meanwhile being able to support musicians at the same time. Thank you for keeping the fire alive, Taylor!


Dana Slattery of CashorTrade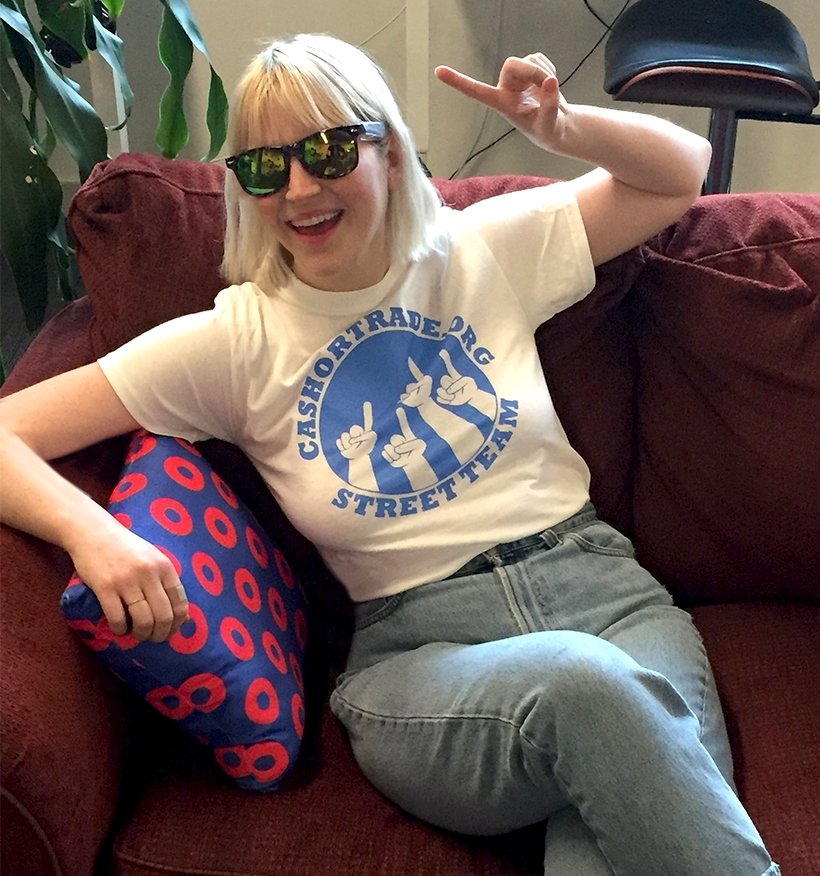 A list of important women in the music scene wouldn't be complete without mentioning a true steward and sculptor of success; she's known as the sultan of socials, the kaiser of content, the maharaja of marketing- our very own, Dana Slattery. She not only has serious skills, but she steers the CashorTrade ship with immaculate panache as she lends her digital hand out to our community and creates content that catches the eyes, and makes us laugh. As our premier marketing and content creator, she inspires us every day with her creativity, endless wit, and her ability to materialize the thoughts and ideas that make CashorTrade what it is. With what she provides, she's truly on the frontlines of the CashorTrade mission, and we'd be ill-equipped for battle without her.
We appreciate all the women who make this scene what it is and look forward to sharing and appreciating more that make a serious impact on it. Stay tuned for further blog posts celebrating this Women's History Month, and share any recommendations you have with us in the comment sections below this post!
Peace and Love